Image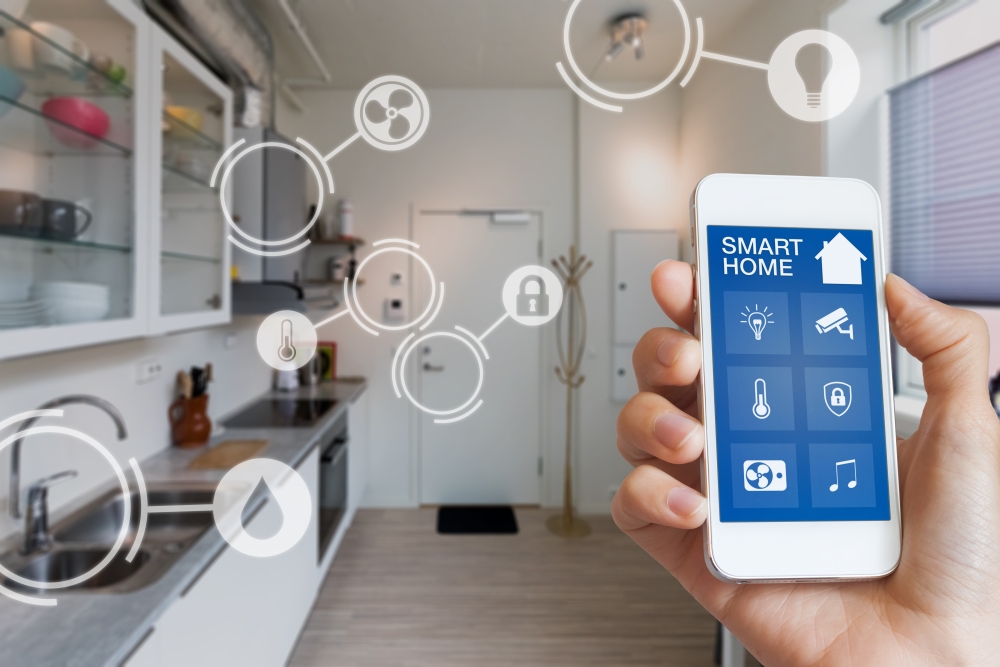 By now, many of us have gotten used to voice-activated AI assistants like Alexa, Google Assistant, and Siri, smartphones, smart watches, smart plugs, smart thermostats, smart televisions, and more. Many of them have or soon will be, equipped with ultra-wideband (UWB). Since UWB is becoming more prevalent in the marketplace, our idea of smart devices is getting an upgrade with point-and-trigger applications.
Just like the name says, point-and-trigger applications allow you to point your UWB-enabled device – like a smartphone – toward another UWB-enabled connected home device like a television, light, or thermostat – to interact with that device. Since UWB technology is highly accurate in determining your precise location in real-time, your smartphone can detect exactly which device you're pointing at and will automatically open up a relevant control panel.
Once the relevant control panel is open, you'll be able to change the TV channel or radio station, turn up a speaker, turn on a light, or turn down the temperature. Ultimately, point-and-trigger applications will also be able to find song lyrics and suggest new ways of engagement. Before you know it, every electronic home device will be under your control!
Point-and-Trigger in the Marketplace
This IoT revolution in smart home UWB-enabled devices has already begun. FiRa™ Consortium member Xiaomi recently exhibited the potential of this technology with UWB-enabled fans, lamps, speakers, etc. Apple, another FiRa member, has not only incorporated UWB in its iPhone but in its HomePod mini smart speaker as well.
Apple, another FiRa member, has incorporated UWB in its iPhone, Apple Watch, HomePod mini, and HomePod (2nd generation). Apple is also using UWB technology for its Nearby Interaction (NI) framework which allows an app to acquire the position of devices such as a taxi or rideshare app that uses real-time user information to identify the relative locations of a driver and a customer. The NI framework was created to help easily integrate UWB into various apps and accessories, so users can seamlessly integrate it with their smart home devices.
The Future of Point-and-Trigger
Smart home applications are at an exciting tipping point when it comes to UWB. Having UWB technology in our smartphones and watches is just the first step. We're well on our way to being able to control our home electronics and systems with a simple touch or voice command to our personal devices. The future of point-and-trigger controls is just around the corner.